Brightly Beams Our Father's Mercy
(click to expand)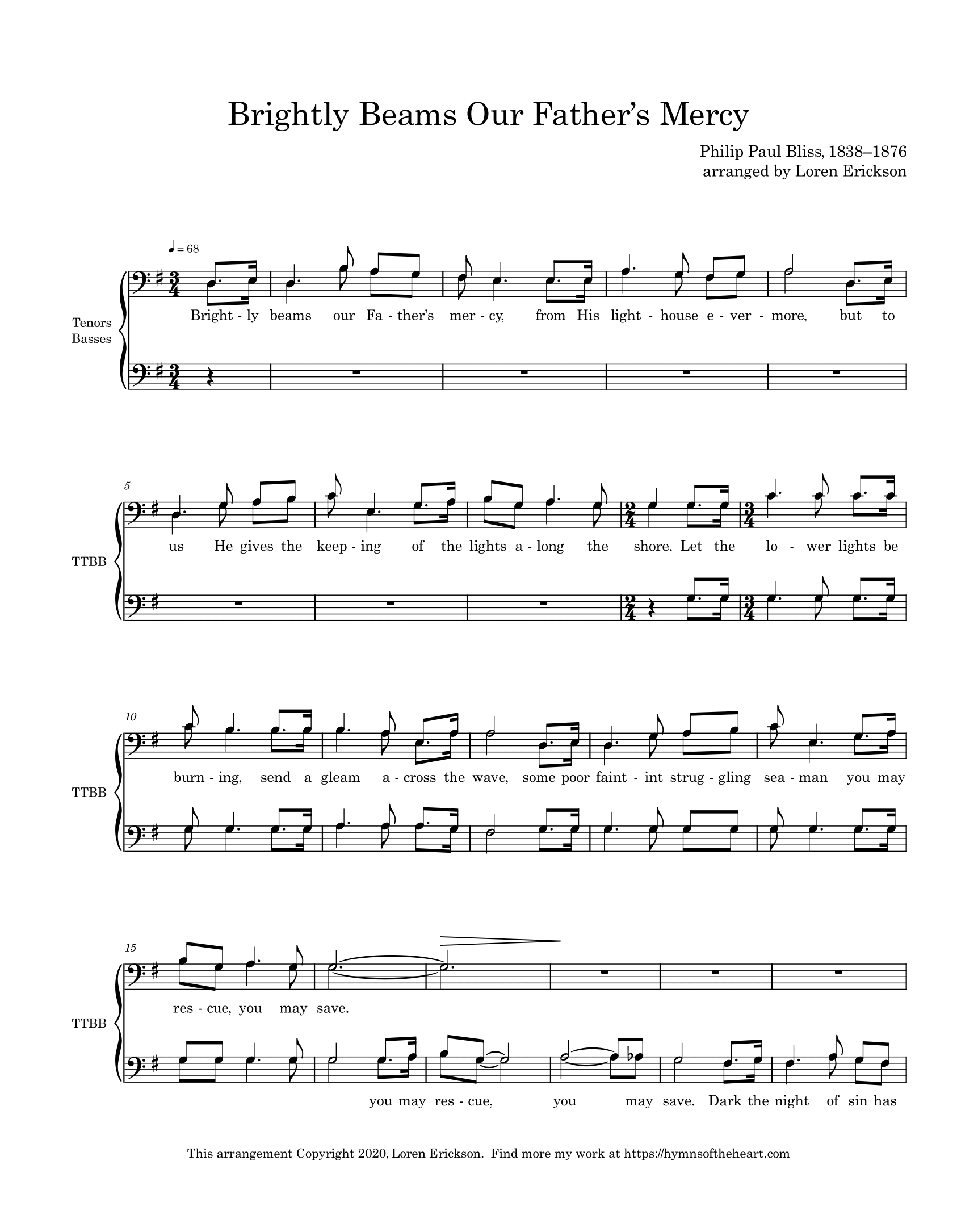 An arrangement of hymn #335 in the 1985 edition of the hymn book of the Church of Jesus Christ of Latter-day Saints.
I have always loved the tight harmonies in this hymn, especially in the version written for men's voices. I wanted an arrangement that created a sense of urgency in those who are called to "keep the lower lights". Having been a "fainting, struggling seaman" myself, I know critical it is that we constantly keep watch for those who might need our help to return to shore safely. This is an a Capella arrangement for four part men's choir.
As always, please let me know if you have any feedback on this arrangement.
Arranged for TTBB a Capella choir.