Blessed be the Lord, God of Israel
(click to expand)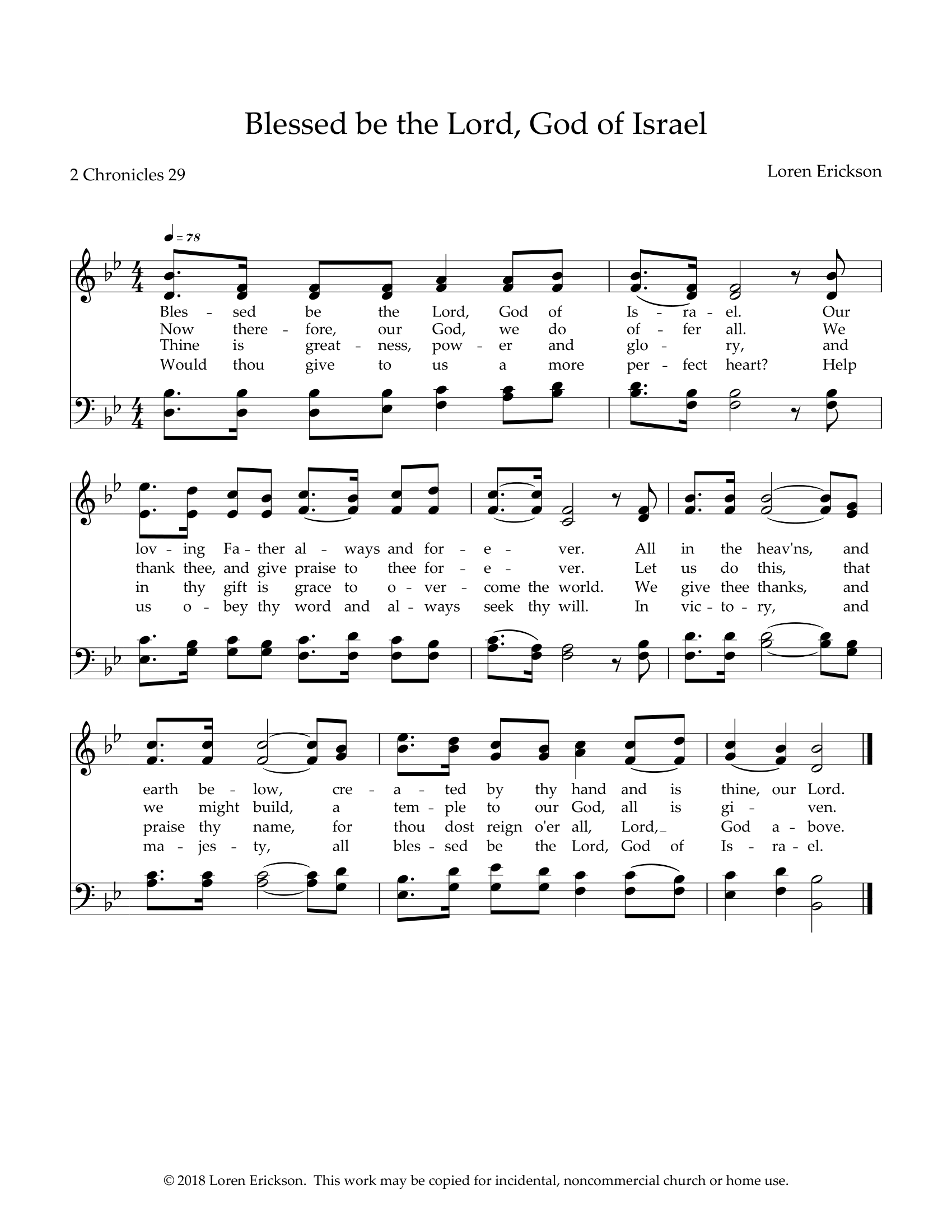 An original hymn based on 2 Chronicles 29. Submitted to the "new music" initiative sponsored by the Church of Jesus Christ of Latter-day Saints.
One of my few attempts at putting scripture to music. I'm not especially thrilled with this one. The phrasing and vocal parts are a little stilted. Not one of my best efforts, but I wrote it, so here it is.
Written for SATB congregation or choir with piano or organ accompaniment.