(click to expand)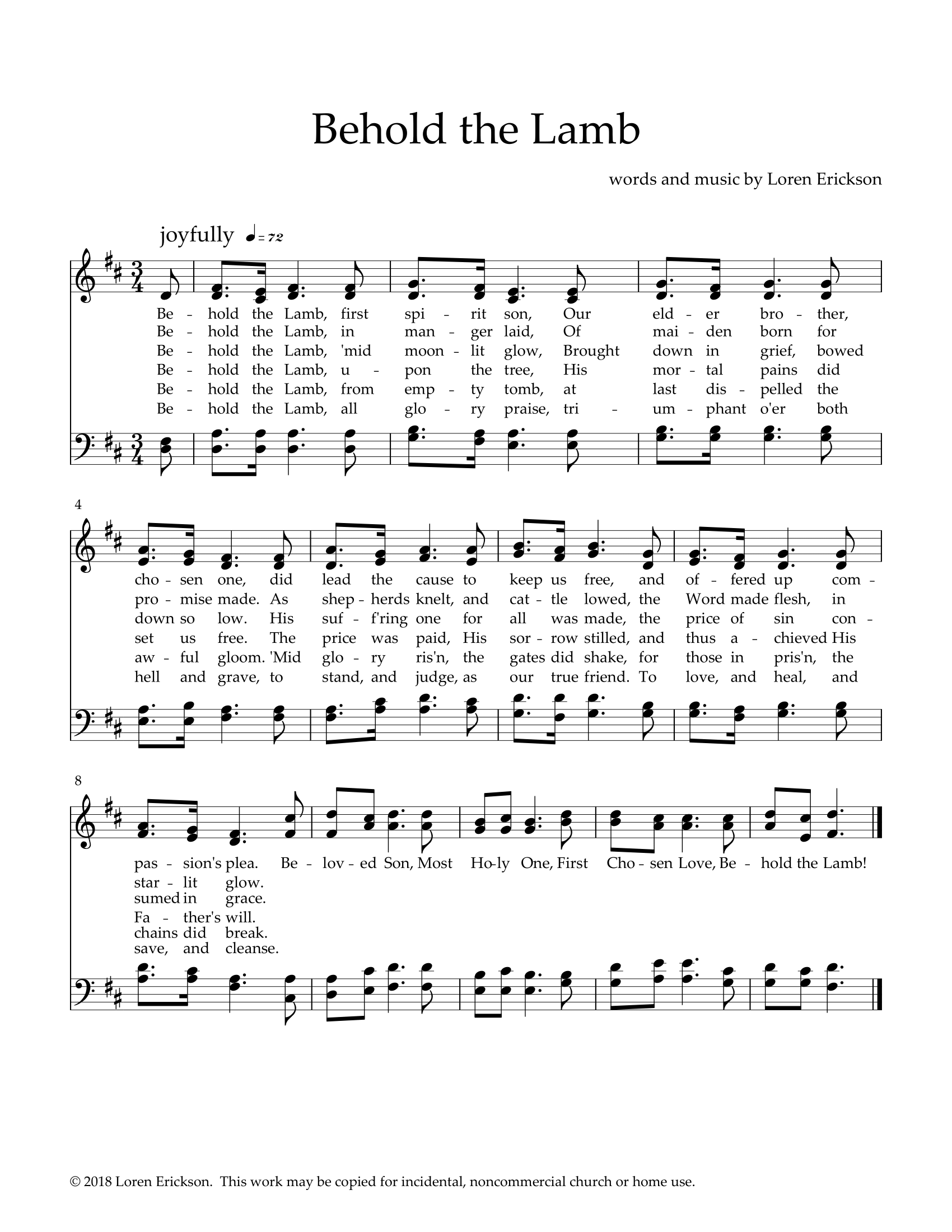 An original hymn. Submitted to the "new music" initiative sponsored by the Church of Jesus Christ of Latter-day Saints.
I love songs that celebrate the completeness of the great plan of happiness. This hymn follows the Savior's mission from the pre-existence, his birth, through his mortal ministry, his crucifixion, resurrection and eventually his righteous, loving judgement of each of us. The chorus celebrates him being "first" and "chosen" to do this work.
This was also my first attempt at what I think of as "sound painting". Rather than describe in detail each of these events in the Savior's life, the words simply express the basic idea and leave the vision of that idea to the listener.
Written for SATB congregation or choir with piano or organ accompaniment.