All Praise to Our Redeeming Lord
(click to expand)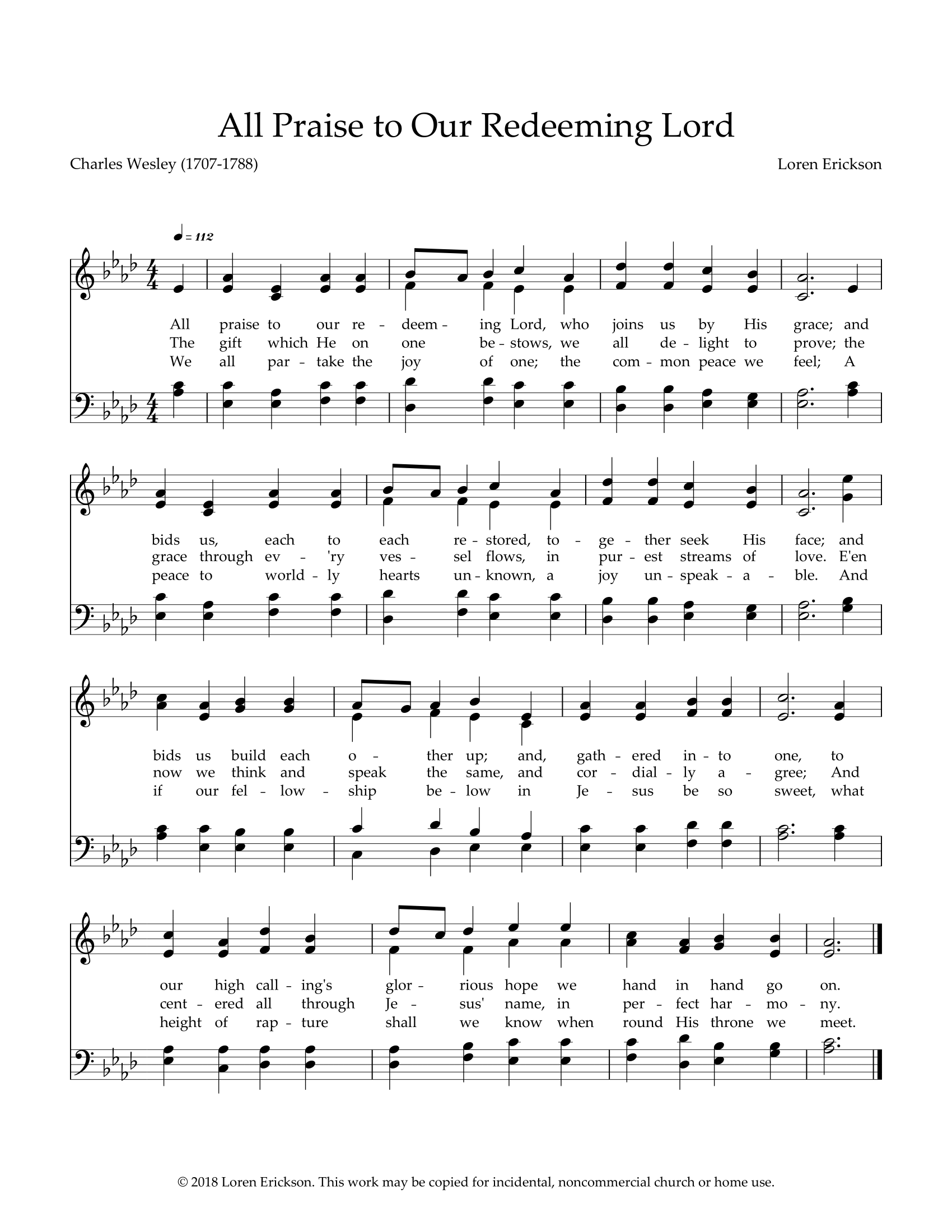 An original hymn written to the words of Charles Wesley.
Charles Wesley lived in the 1700s, yet had a better understanding of the gospel of Jesus Christ than many today. His words are found in hymn books of many Christian faiths. This hymn highlights the importance of enjoying fellowship with the saints, both in this life and that to come.
Written for SATB congregation or choir with piano or organ accompaniment.