A Poor Wayfaring Man of Grief
(click to expand)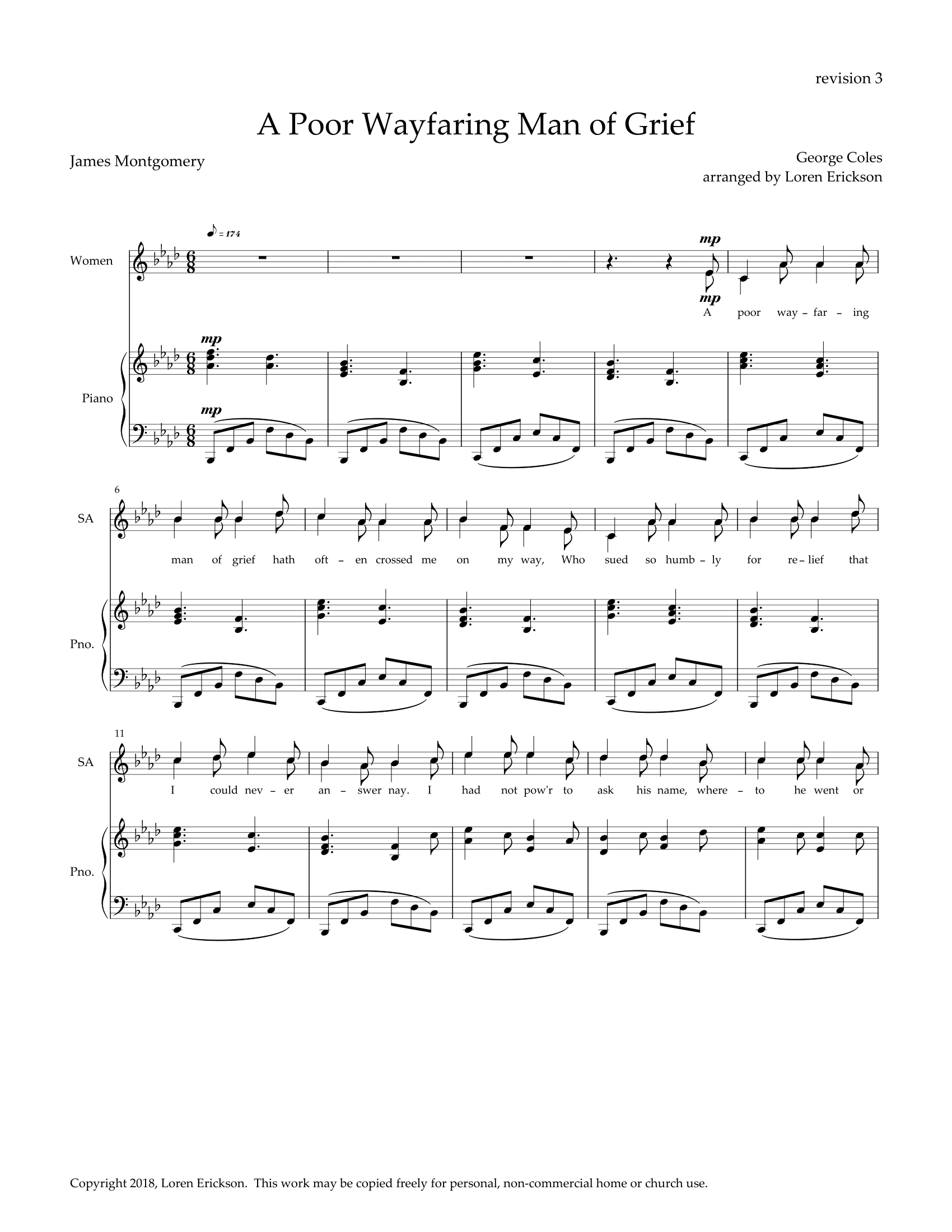 An arrangement of hymn #29 in the 1985 edition of the hymn book of the Church of Jesus Christ of Latter-day Saints.
This is one of those hymns that a can either be really captivating or tedious depending on how it's sung. I wanted to arrange it into something familiar, yet different.
When the original is sung at a decent tempo the movement in the vocal parts can become difficult to articulate effectively. So I decided to simplify it by removing the moving eighth notes, and voila!, an entirely new feel came over the piece.
When considered in the context of the parable of the Good Samaritan, it also seemed like verses 4 and 5 were telling a disjointed story. A little shuffling of phrases later and we have a new combined verse that tells the complete story of one who does all that the can to serve those around them.
Arranged for SSAATTBB choir and piano accompaniment.